Links
My 'Charlie Foster' Books are now published







You can purchase them as eBOOKS or as PAPERBACKS.

The ELECTRONIC versions are available FROM THIS PAGE at AMAZON:

AFTER 'CLICKING' - THE LINKS BELOW
YOU MAY NEED to OPEN in a NEW WINDOW
if INSTRUCTED TO DO SO

USA

'The Trouble With Charlie Foster'

'The Man Who Forgot'

'Whatever Happened to Charlie Foster'

UK

'The Trouble With Charlie Foster'

'The Man Who Forgot'

'Whatever Happened to Charlie Foster'

Canada

'The Trouble With Charlie Foster'

'The Man Who Forgot'

'Whatever Happened to Charlie Foster'

Australia

'The Trouble With Charlie Foster'

'The Man Who Forgot'

'Whatever Happened to Charlie Foster'

For the PAPERBACKS go to

The AUTHOR


FAMILY LINKS
Wiltshire Roots

Early History

Non Nobis Solum

From 1565 onwards

Old Spelling Variations

Family Marriages

Persons & Places

A Victorian Patriarch

Soldier & Gunsmith

The Educator - LCC

Portrait Artist

Colonial Administrator

Midshipman to Settler

Ireland to Australia

Police & Politics NSW

Dominican - Argentina

Olympian Jumper

An Irish Connection



You are the
2100 plus




Visitor Since
April 1999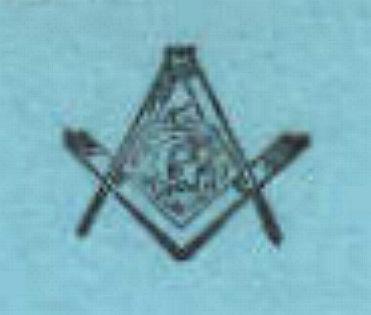 Masonic Links


To the Fallen
700 years of wars

If you've enjoyed your visit come back again soon and find more interesting links.

I shall be updating these pages periodically and shall be pleased to add any CORRECTIONS, NEW DATA - NAMES, DATES, SPOUSAL NAMES, OFFSPRING - ANECDOTES about individuals ETC. Send me anything relevant, and if you have a scanner try sending me some interesting FAMILY PHOTOS to include if you are interested in expanding this site.

Just

eMail me

or

As the Guest Book service
has been retired
You may
leave a message on Facebook










If you discover any
BROKEN LINKS
Let me know please.


Site Created April 1999

Last updated

April 26th 2016




- Welcome -
to
the FOSBERY site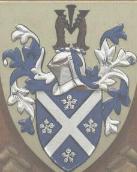 "Non Nobis Solum"

- Not by Us Alone -


no matter how you spell it

FOSBERY, FOSBURY,
FOSBERRY, FOLBERRY,
FOSERBY, FORSBERRY,
FORSBURY, FOSSBERY
FOSBREY

and a host of others


This is the site for

Family Roots and Shoots


Originating at the Iron Age settlement of Fosbury on the Wiltshire and Hampshire border in Southern England, the Early Name Variants had become established by the 12th Century in these counties and thereafter spread to include lands in Berkshire and Northamptonshire.
This is the Village of Fosbury as it appears today.
During the 16th century family branches were to be found elsewhere in the English Midlands in the Counties of Warwickshire, Leicestershire and Derbyshire.
By the time of the War between the Jacobite and Williamite Forces in the 17th Century a branch of the family was established in in co. Limerick, Ireland around the village of Adare.
At the end of this war, following the two Sieges of Limerick, came the signing of the Treaty of Limerick, an event presided over by one of my ancestors Thomas Earl of Coningsby as Lord Chief Justice, and the subsequent Flight of the Wild Geese.
The infamous document was later to be dubbed 'The Broken Treaty'.

Already during the 18th Century family members had become established in North America, and the further extensive migrations of the 19th century found branches of the families of Fosbery, Fosberry and Fosbury settling not only there but also in Canada, Australia, New Zealand , South Africa, South America and who knows where else?
From a genealogy research point of view it should be realised that some of these spelling variations may have been simply clerical errors which then became established in the new country of the settlers.




GENEALOGY
Not sure if you're 'family'?
Click Is your surname listed?here.

Perhaps we are related
or
Check the Family

Genealogy Section

Updated August 2001

Find interesting ties

to

The Late
Diana Princess of Wales
and the
Royal House of Windsor